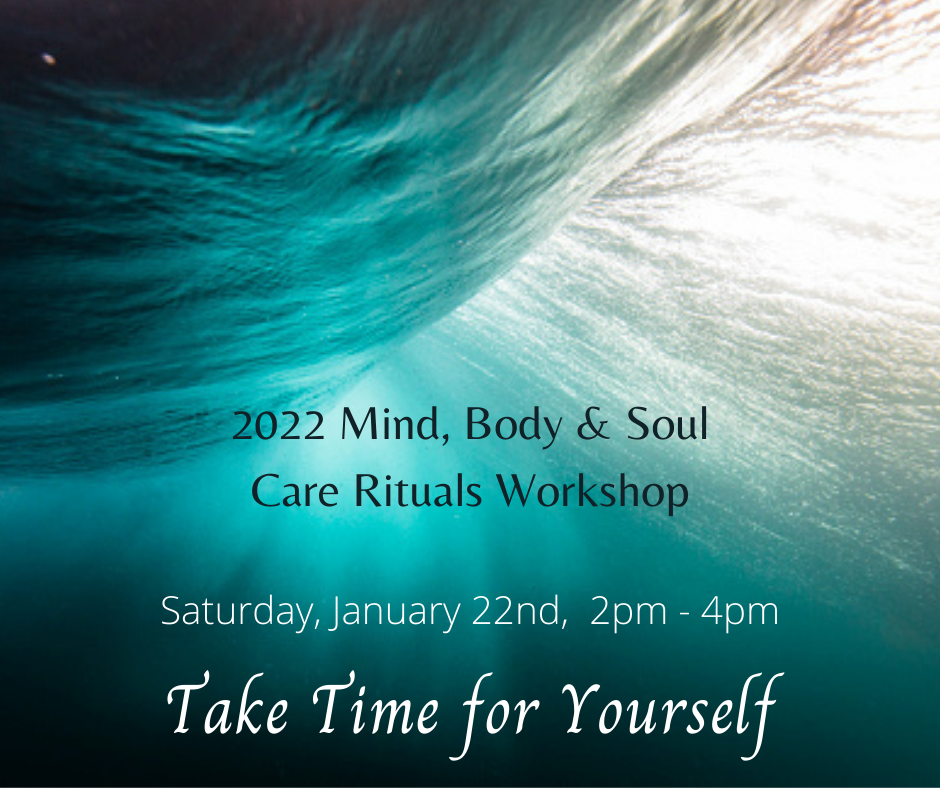 2022 Mind, Body & Soul Care Rituals
This workshop will include warm ayurvedic tea, gentle yoga, journaling & creating your own massage oil to use for self-massage.
You will learn how to create a healing space in your home with these ancient ayurvedic self-care rituals that are over 5000 years old.
Please bring a yoga mat, large towel, blanket, journal, pen and wear layered loose fitting clothing for self-healing massage.
Contact Elise to book 858-337-2040