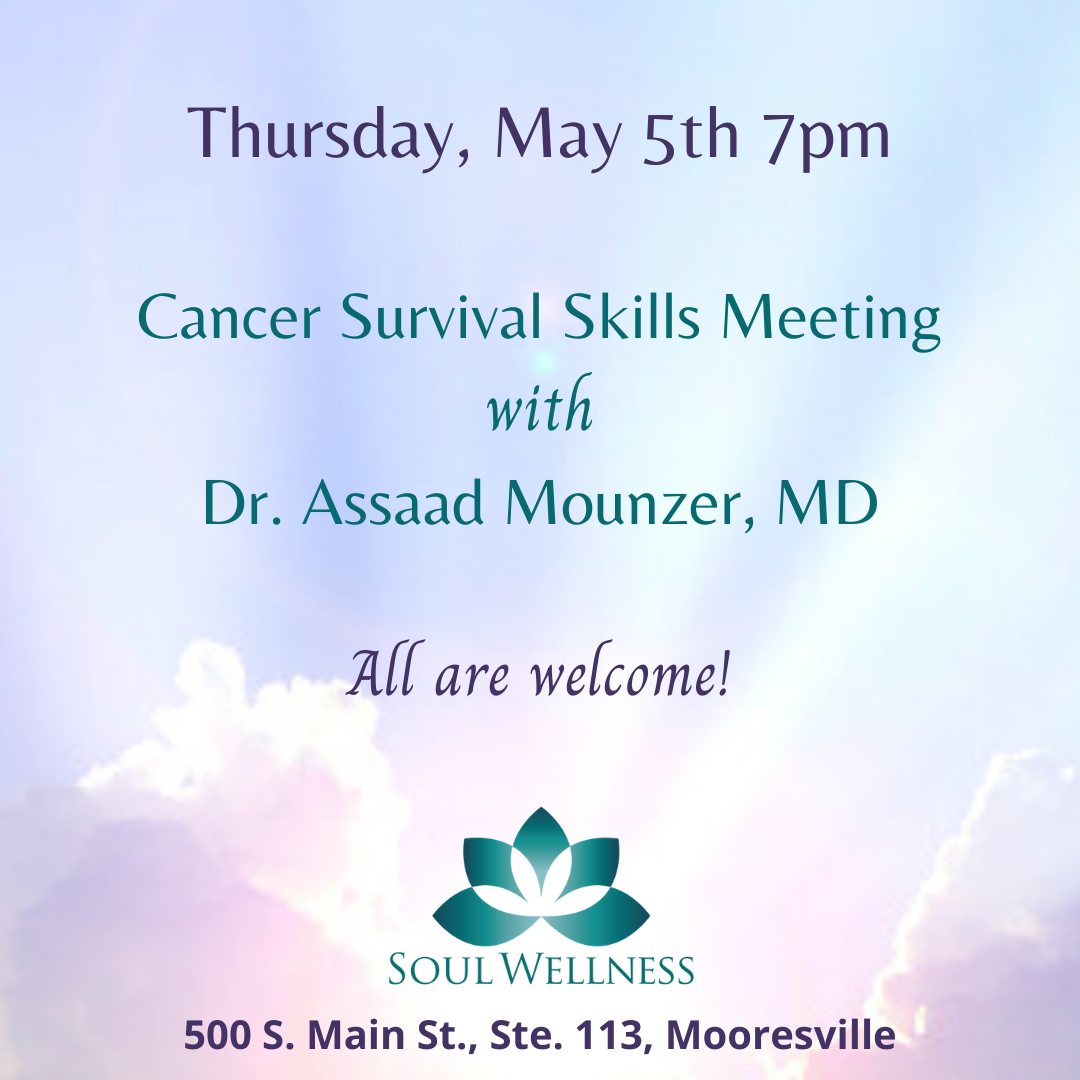 Cancer Survival Skills Meeting with Dr. Assaad Mounzer
Are You Feeling isolated, afraid, and apprehensive about the future? 
If you've been diagnosed with Cancer, this is the place to be heard, to share, and feel the support of others.
This group is for anyone diagnosed with cancer, whether they are recently diagnosed, on treatment, or Cancer Survivors, and their loved ones.  Learn coping skills, mindfulness and meditation techniques to calm your mind and feel better!
Investment: Free. Register at the website: www.mindfulmdcoaching.com
Email me for more info:
docmounzer@mindfulmdcoaching.com