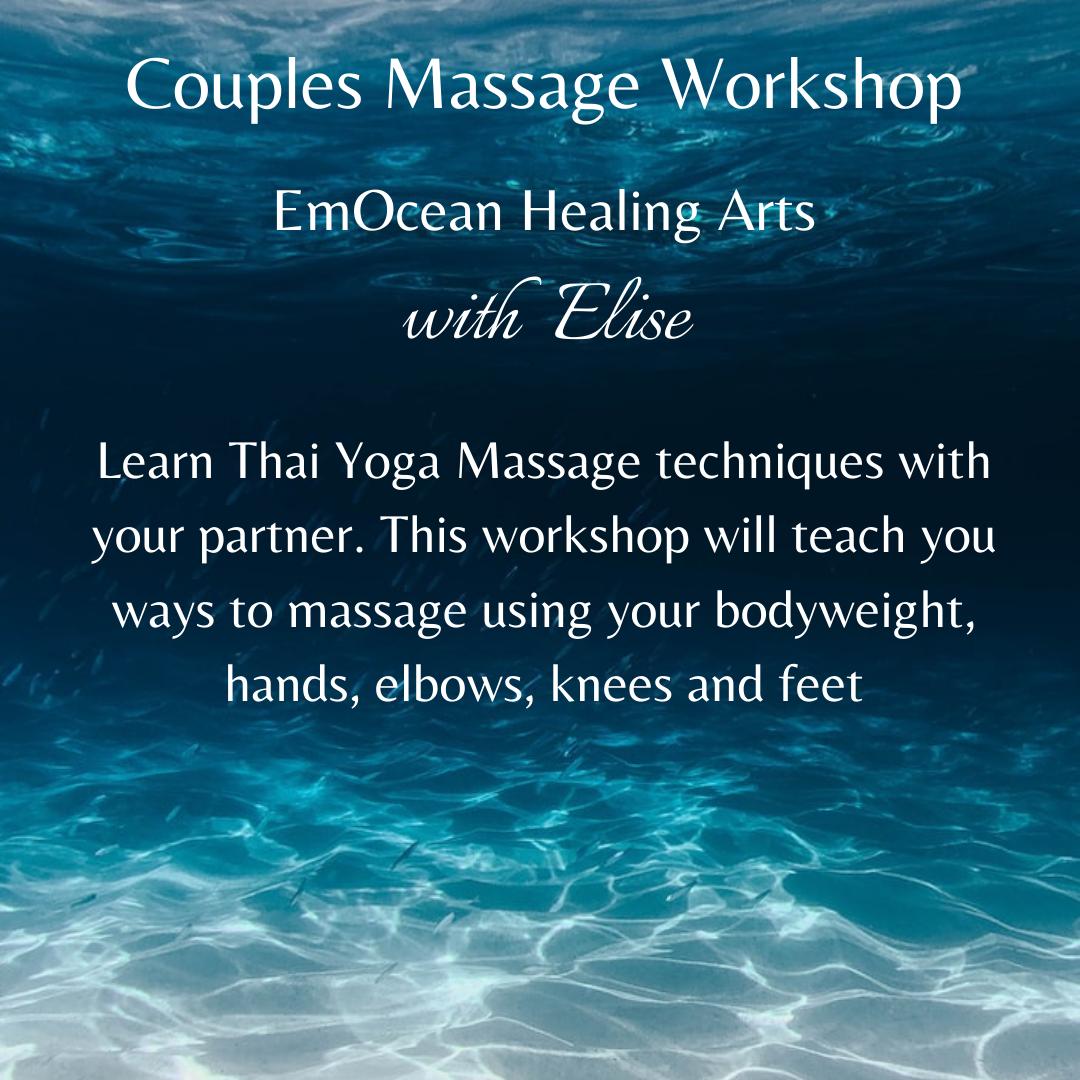 Couples Thai Yoga Massage Workshop
Join Elise with EmOcean Healing Arts for this fun opportunity to learn Thai Yoga Massage techniques with your partner. This workshop will teach you ways to massage using your hands, elbows, knees and feet. Using your own bodyweight to massage is another technique that will keep you from feeling fatigued while giving a massage. You will also feel the amazing deep stretch which is part of this massage modality. In this workshop you will learn to give and receive massages while connecting with your partner.
Each person should bring their own mat, blanket and water so each couple will have 2 mats for ample space. Wear comfortable clothing – either loose fitting or workout clothes.
For more information and to register, please email Elise at emoceanarts@yahoo.com