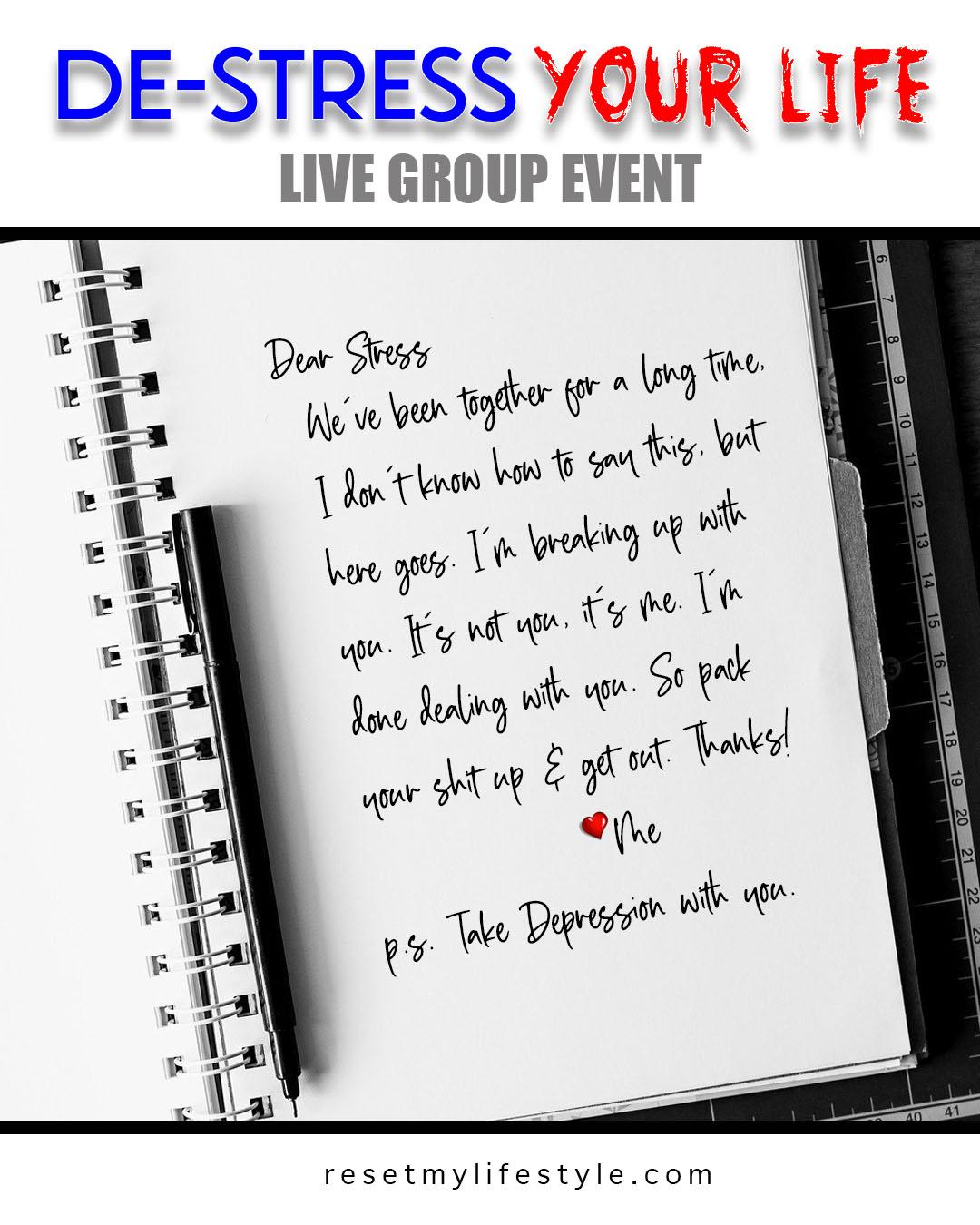 De-Stress Your Life
Your life wasn't meant to be lived in survival mode!
This workshop will show you what lies at the root of your stress and how to uncreate it. You'll learn how powerful your subconscious mind is and how it's running 95% of your life. You can change this stressed-out lifestyle cycle NOW!
• Heal your inner child
• Eliminate the limiting beliefs/behaviors
• Instill powerful new beliefs
• Experience balance & freedom
Reserve your spot!