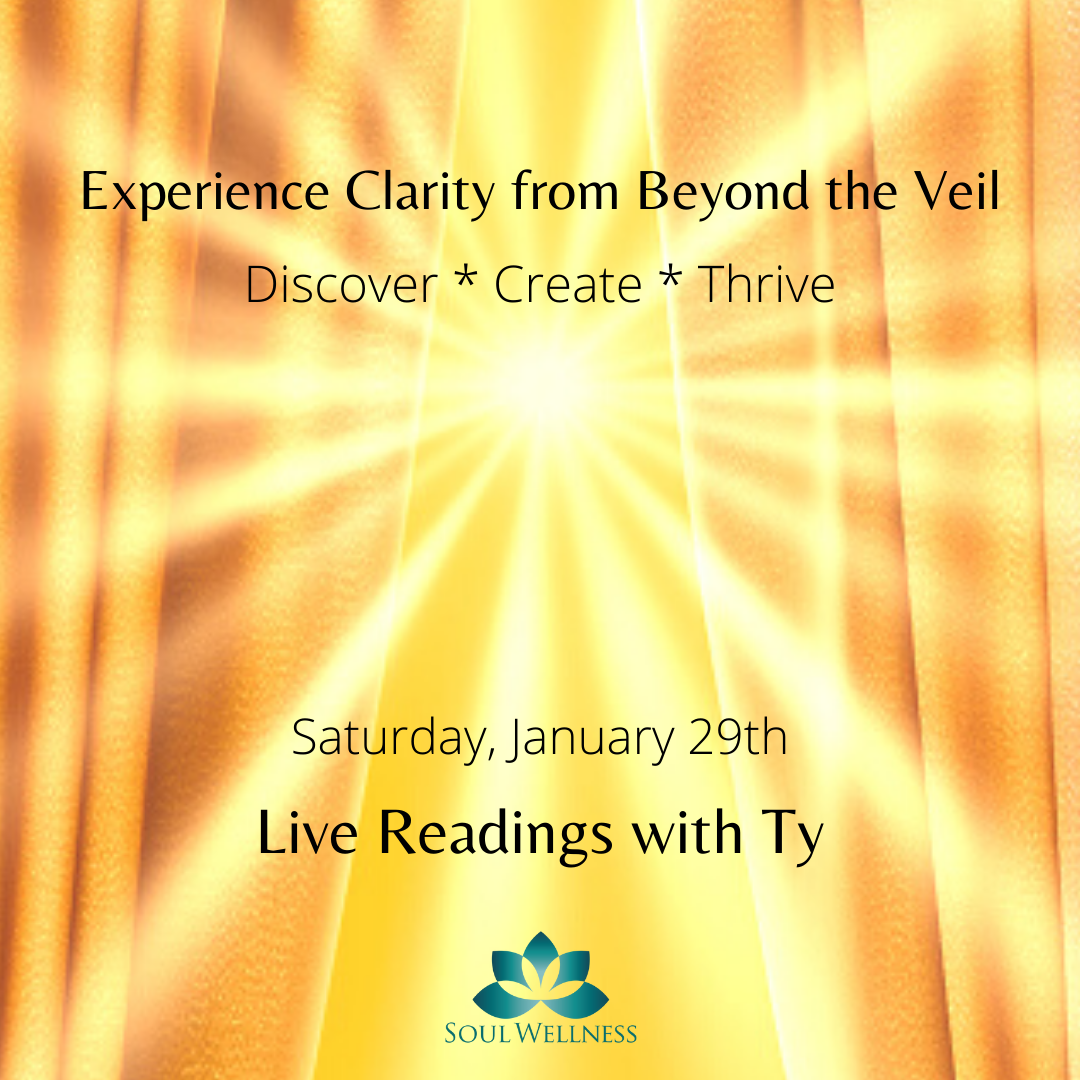 Live Readings with Ty
Recent global events got you feeling stuck, uncertain, anxious?  The past few years have left many feeling the same.  Simultaneously, an unprecedented worldwide awakening is occurring in humanity.
Experience clarity from beyond the veil.  Receive live 20-min readings at Soul Wellness.  Schedule your timeslot now by contacting Ty.