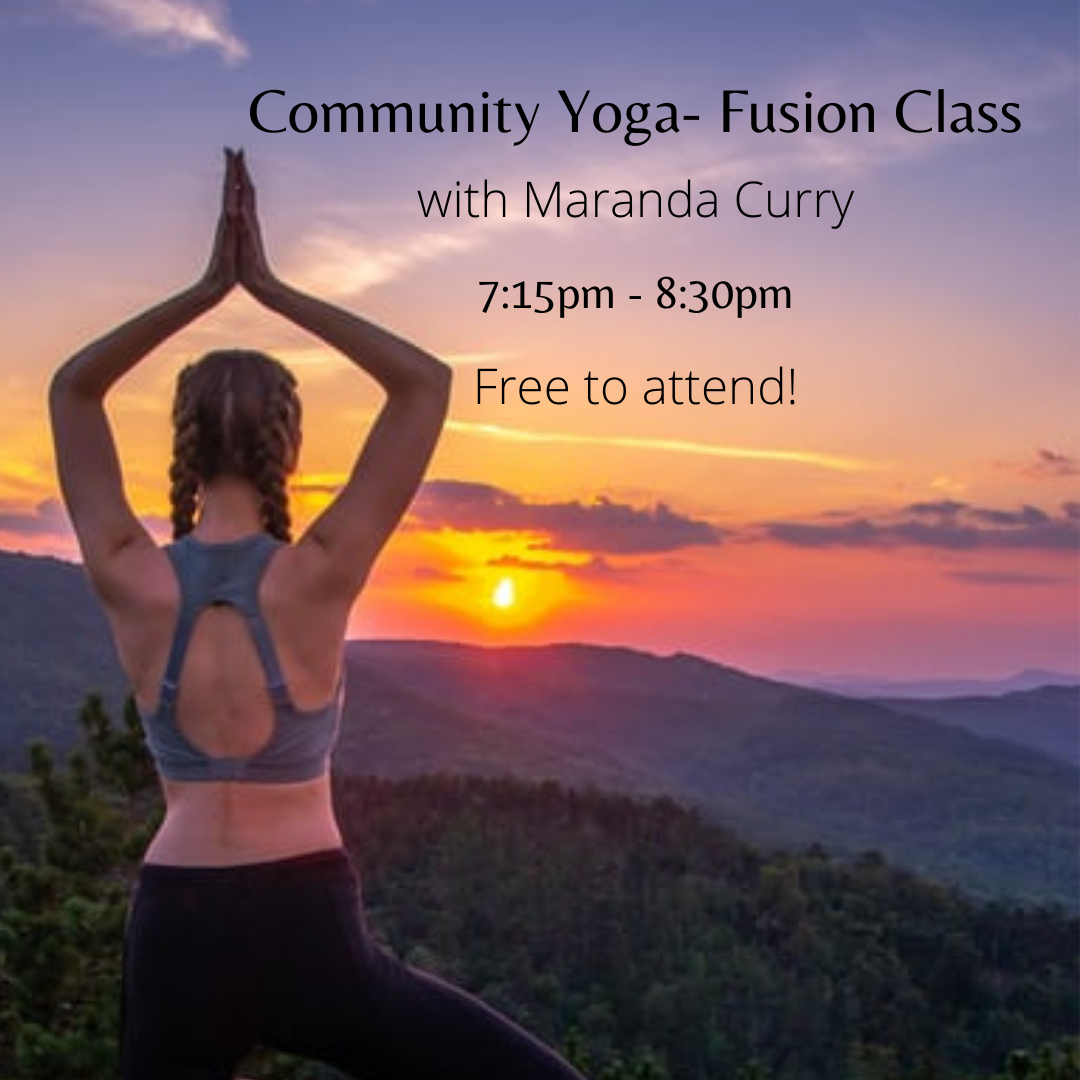 Community Yoga-Fusion Class
Join Maranda Curry for an hour of yoga-based restorative, deep stretching with long holds followed by a guided meditation leading into savasana.  This yoga-fusion class is about listening to your body which includes:  meditation, breathwork, self-massage, foam rolling, yoga poses, acupressure points and deep stretches. It is for everyone at any level!
This beautiful class is donation based.  You may reserve your space at www.yeikiwellness.com.
Please bring your own yoga mat and any props that you like.