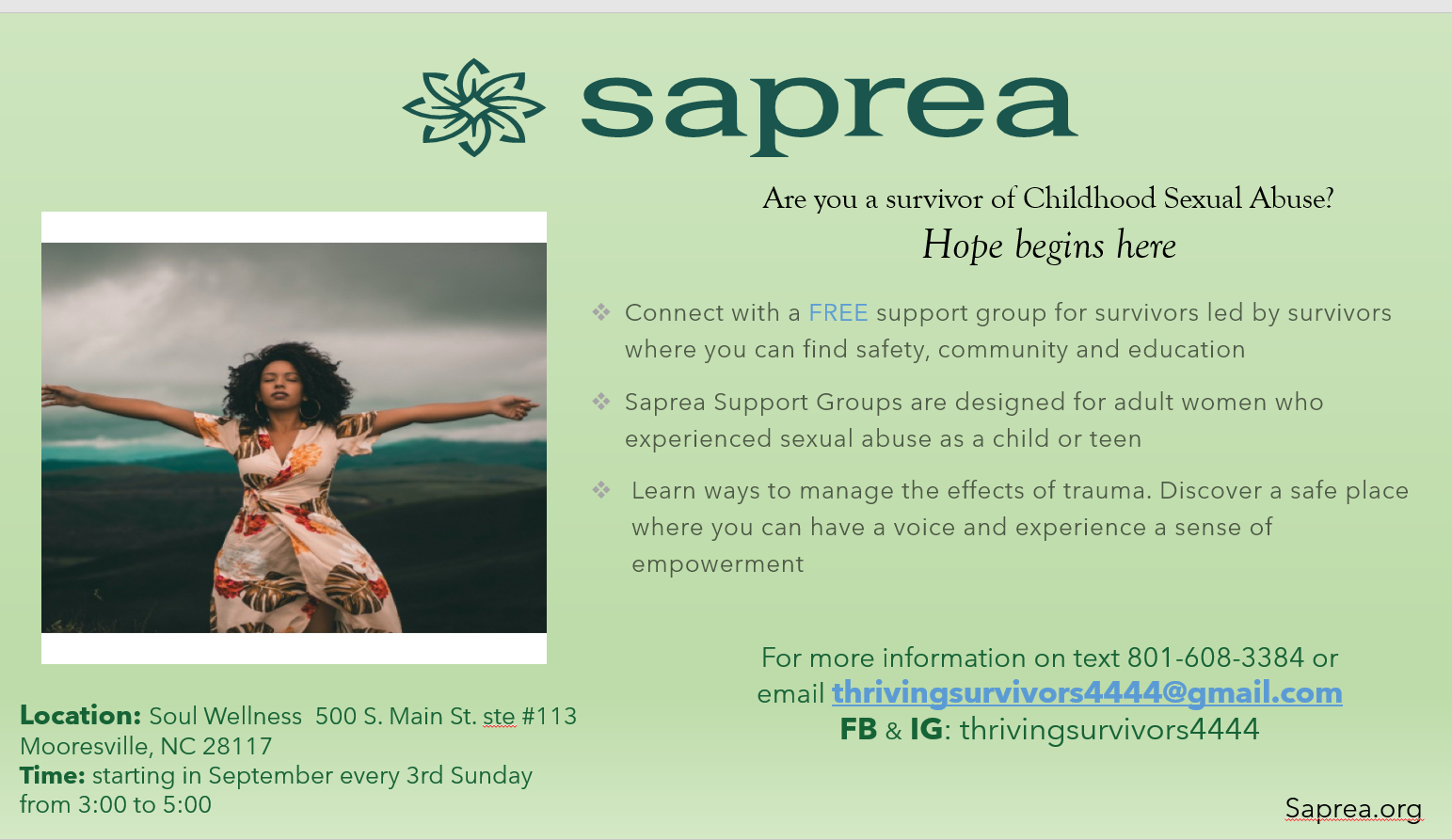 Saprea Support Group
Are you a survivor of Childhood Sexual Abuse? Hope begins here!
Connect with a FREE support group for survivors led by survivors where you can find safety, community and education.
Saprea Support Groups are designed for adult women who experienced sexual abuse as a child or teen.
Learn ways to manage the effects of trauma. Discover a safe place where you can have a voice and experience a sense of empowerment.
For more information text 801-608-3384 or
email thrivingsurvivors4444@gmail.com
FB & IG: thrivingsurvivors4444