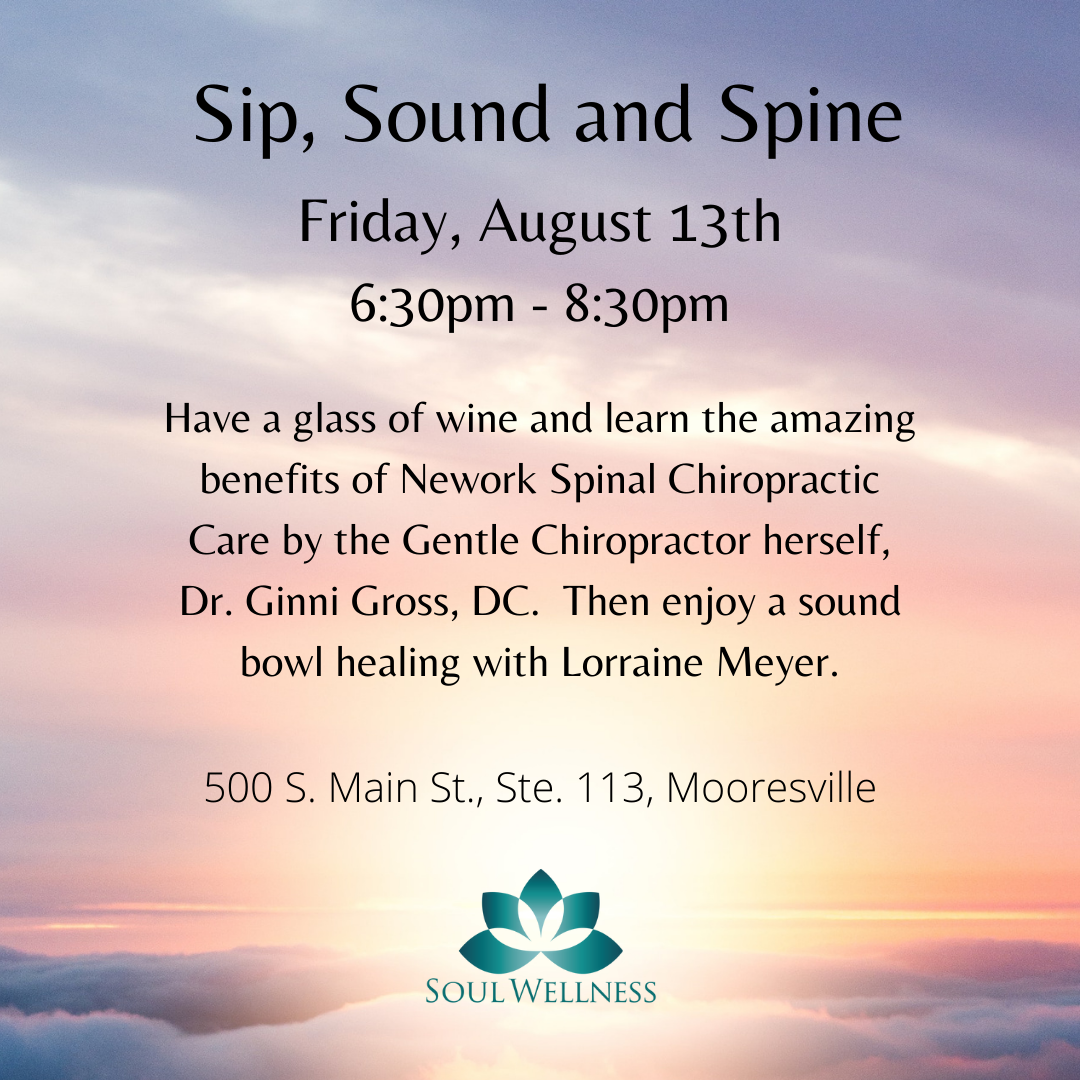 Sip, Sound and Spine
You're invited to a night of inner connection and expanded awareness…Relax with some decadent wine, immerse in masterful soul nurturing sound healing and be amazed at a demonstration of the healing method that creates a magical self-correcting spine…Network Spinal.
Hosted by Touch Light Chiropractic with Dr. Ginni Gross and Lorraine Meyer.
Please bring: Yoga Mat, Blanket, $25 donation
Call to reserve your space at 704-885-5770.