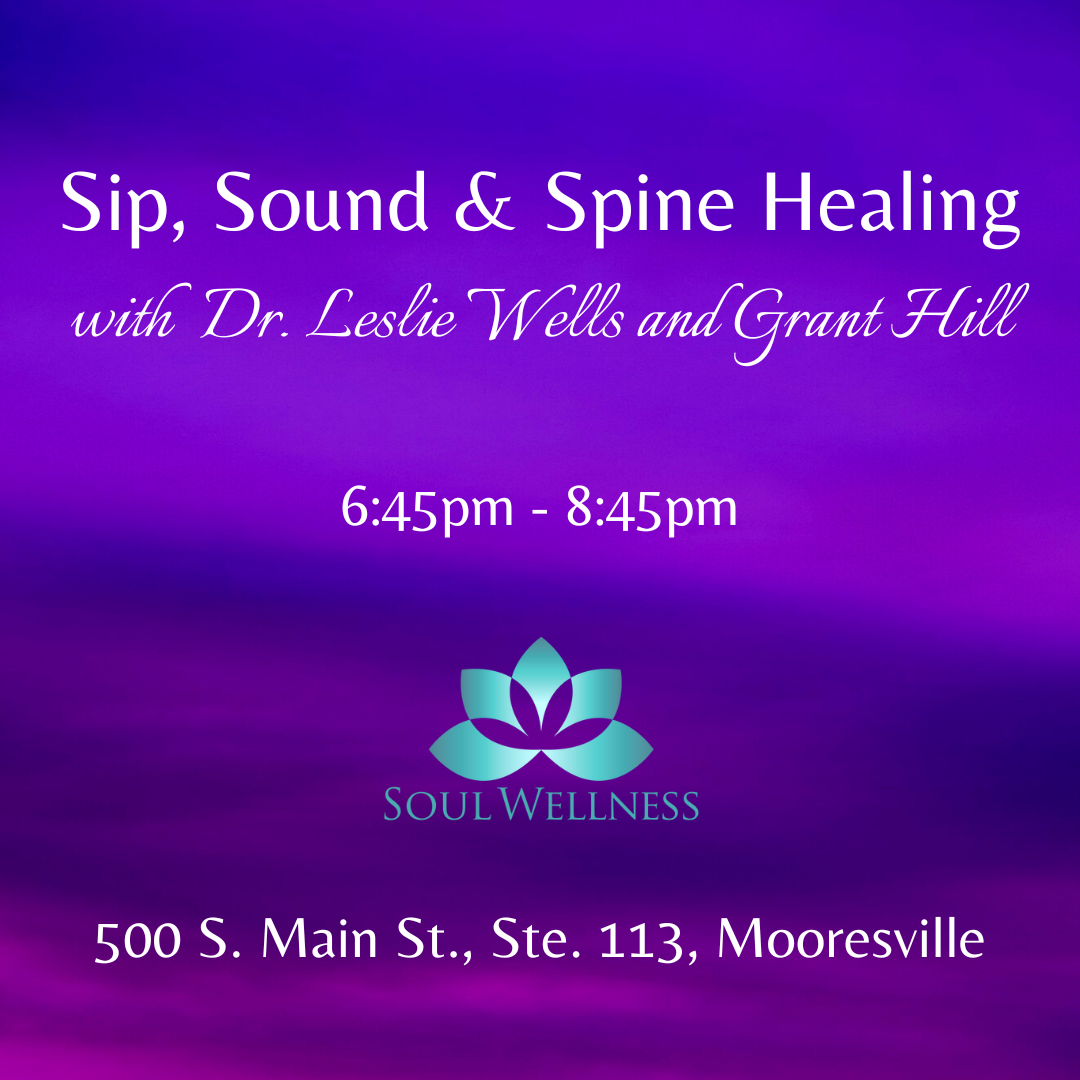 Sip, Sound & Spine Healing – Postponed
You're invited to a night of inner connection and expanded awareness….relax with wine, food & friends. Immerse in soul nurturing sound healing, witness reorganizational healing methods that create a magical self-correcting spine & upgraded life experience: Network Spinal/Emergence Care.
Hosted by Dr. Leslie Wells and Grant Hill
Bring: Yoga Mat & Blanket, $25 donation
Call to reserve your space: 743-900-5574
**Event postponed until after Thanksgiving. Stay tuned!