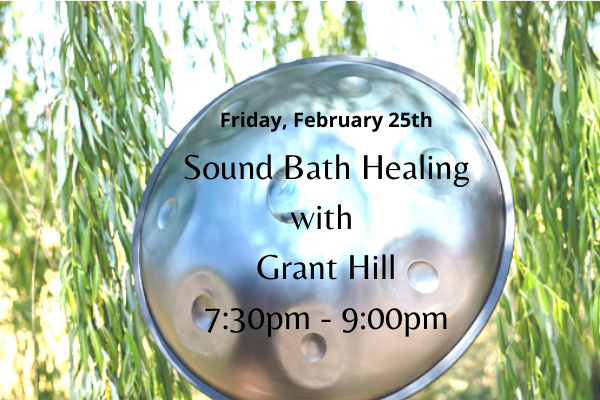 Sound Bath Healing with Grant Hill – Postponed, Date TBD
Sound bath healings are one of the most natural and primal forms of healing.  Simply relax and immerse yourself in the beautiful and transformational sounds and vibrations produced by artist, Grant Hill. Bring a yoga mat and anything else to make yourself comfortable.
Grant's sound healing sets combine ancient and modern techniques creating a sonic tapestry that lives and breathes.  Weaving between structured song and unstructured sound, chaos and order, dissonance and harmony, tension and resolution.  Sound works as an anchor in meditation to help us get there faster, stay there longer and be more productive.
Email Grant for more information or to reserve a space: grantohill@gmail.com