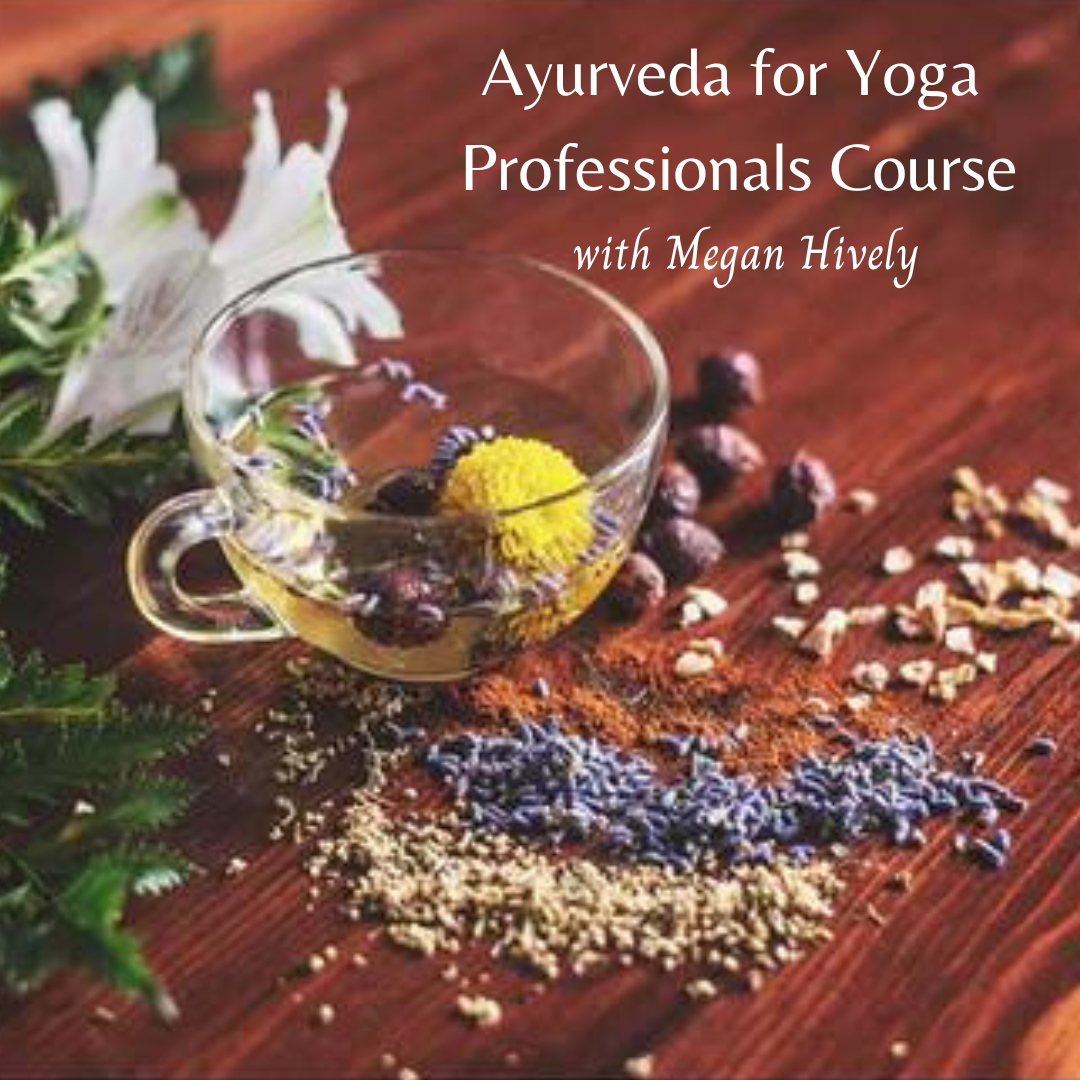 Ayurveda For Yoga Professionals Course
What it is: Ayurveda for Yoga Professionals is a unique training led by Board Certified Ayurvedic Practitioner and Experienced Yoga Teacher, Megan Hively. It is a 10-hour part on-demand, part in-person course that is designed to give yoga professionals an introduction to Ayurvedic principles, how to use them for self-care and how to weave them into class design. It's based on the idea that individuals are in a constant dance with the cycles of nature, and we can create a more balancing experience when we approach sharing yoga with awareness and understanding.
Who it is for: This course is for heart centered yoga professionals who want to expand their understanding of the Vedic medical science and learn how they can further benefit their students.
Structure of the course: This course is part on-demand and part in-person. The on-demand will consist of video lectures broken up into bite-size pieces plus sample dosha classes. Completion of the on-demand part is required before attending the in-person session.
On-demand dates: Sample dosha classes will begin a trickle release on July 1 with all of the lectures being released by September 1, 2022.
In-person information: The in-person section will be held at Soul Wellness (500 S. Main St., Ste. 113, Mooresville, NC 28115) in Mooresville on October 15, 2022 from 9am – 4:30pm (with a 1.5 hour lunch break).
Investment: Pricing is based on tiers and ranges from $105-$225. Early bird discount of 15% off any pricing tier by using code AYURYOGI (valid until September 1, 2022).
Megan's deep curiosity about life and how the human body works has led her to become a Board Certified Ayurvedic Practitioner with over 2000 hours of deep training in the millennia-old health science.
As a life-long student, she has gained additional accreditations including a 500-hour Registered Yoga Instructor certification in the framework of Yoga Therapeutics, a Personal Trainer certification through NASM and specialty certifications in Corrective Exercise and Behavior Change. She has also received a Master's Degree in Exercise Science in 2012 and has been in the fitness and yoga industry for over a decade.
She resides in Huntersville with her partner and sweet pit bull pup-pup named Sadie and she is over-the-moon excited to pass along the yoga and Ayurveda knowledge she has gained through her journey.