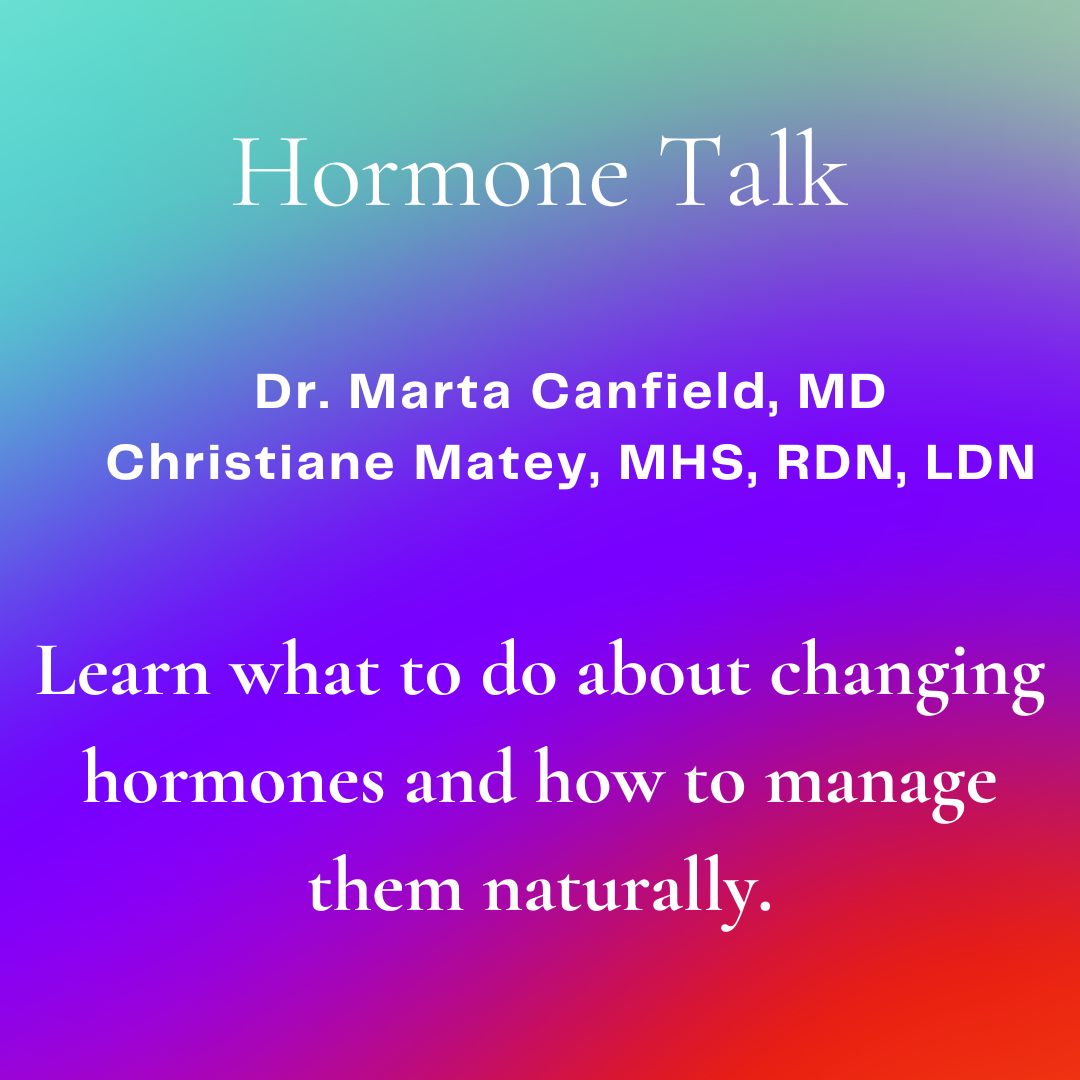 Hormone Talk with Dr. Marta Canfield and Christiane Matey
Having mood swings? You're not crazy!
Join Dr. Marta Canfield MD, Integrative Health Physician and Christiane Matey, Integrative Dietitian on November 19th @ Soul Wellness 2:30 – 4:00 for an in-person class on hormones.
Learn what to do about symptoms and how to heal them naturally. Get answers to your question on hormone health and what steps you can take to make changes.
Class includes a digital version of MINT Nutrition's Fast Program & Tool Kit ($50 value) and Dr. Marta Canfield's digital class on hormones. ($200). Lots of freebies and giveaways!
The cost is $30 for the class, please contact admin@themintnutrition.com for more information, or venmo @christiane-matey.