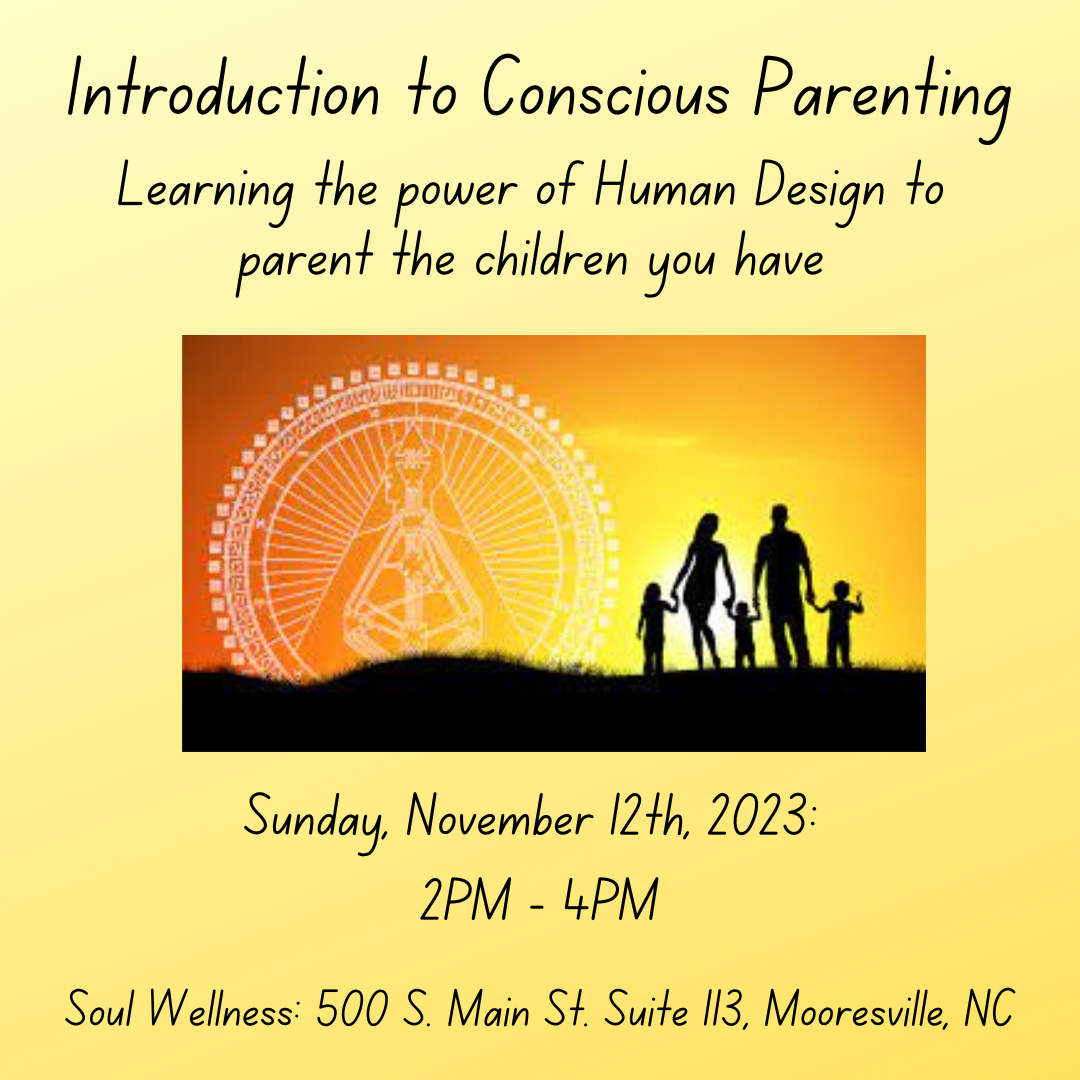 Intro to Conscious Parenting; Learning the power of Human Design to parent your children
Struggling with the challenges of parenting? Tired of feeling overwhelmed and falling into the trap of yelling or threats with your children? Even if you're doing your own inner work, you might be in need of fresh strategies to move from just surviving to thriving in your family.
Fear not, you're not alone in this journey, and we're here to offer our support!
We'll introduce you to the basics of conscious parenting, using Human Design to understand and help you calibrate your approach to each of your children with heart and deep wisdom. To Parent the Children You Have (not the children you wish you had…)
Whether your kids are 2, 22, or even 42+, the tools we're about to unveil will revolutionize your relationship with both yourself as a parent and your children. Get ready to embark on this transformative journey!"
WHAT TO BRING: You will need to bring every member of your family's Human Design Charts. You can create these charts by entering birth information (birth date, time and place). PLEASE NOTE THAT BIRTH TIME IS CRITICAL TO RECEIVE AN ACCURATE CHART! If you do not have the birth time, you can contact the county of birth to receive, but this may take time to obtain.
Presented by Adrienne Johnson, Rachel Hatteberg Walt and Lori Petty
For all questions, please contact Lori Petty at 704-727-2882
Pre-registration is required as space is limited to 22 participants.
Click on this link to register: https://www.eventbrite.com/e/740375030647?aff=oddtdtcreator
Lori Petty
Mobile: 919-744-7268
Email: loripetty48@gmail.com