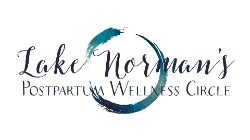 Lake Norman's Postpartum Wellness Circle
We are a judgement free group of support. After all, aren't we are all just trying to figure this whole parenting thing out?
Come join us for tea/coffee and good conversation! Each wellness circle will offer up a different topic of conversation. We will have guest speakers and fun classes! Our goal is to connect new parents with each other for friendships, support, advice, and so much more. Come once or come weekly, we would love to have you!
All are welcome!
Please feel free to invite any of your mom or dad friends who may benefit from support!