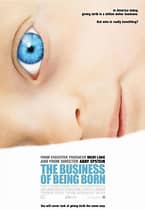 Movie Screening – The Business of Being Born
The Business of Being Born is a 2008 documentary film that explores the contemporary experience of childbirth in the United States. Directed by Abby Epstein and produced by Ricki Lake, it compares various childbirth methods including midwives, natural births, epidurals and Cesarean sections.
Join Doulas, Rebecca Duerr and Staci Campbell for an informative, free movie night!