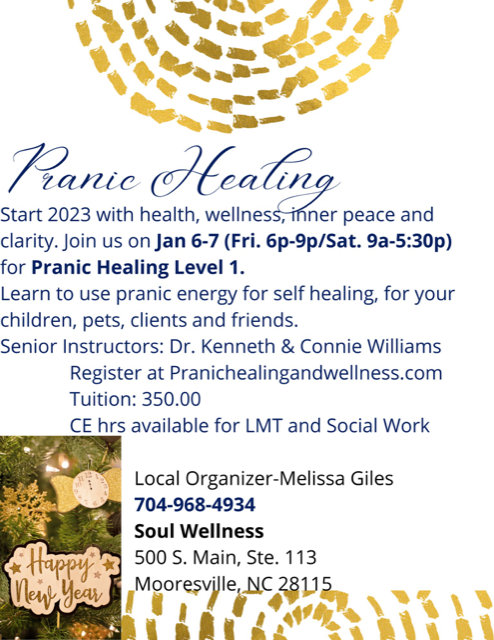 Pranic Healing Level 1
Start 2023 with health, wellness, inner peace and clarity.
Learn to use pranic energy for self-healing, for your children, pets, clients and friends.
Senior Instructors: Dr. Kenneth & Connie Williams
Friday, January 6th, 6:00pm – 9:00pm and Saturday, January 7th from 9:00am – 5:30pm
Tuition: $350
CE hrs available for LMT and Social Work
To register, please visit www.pranichealingandwellness.com
Payment plans are available for 3 monthly payments.