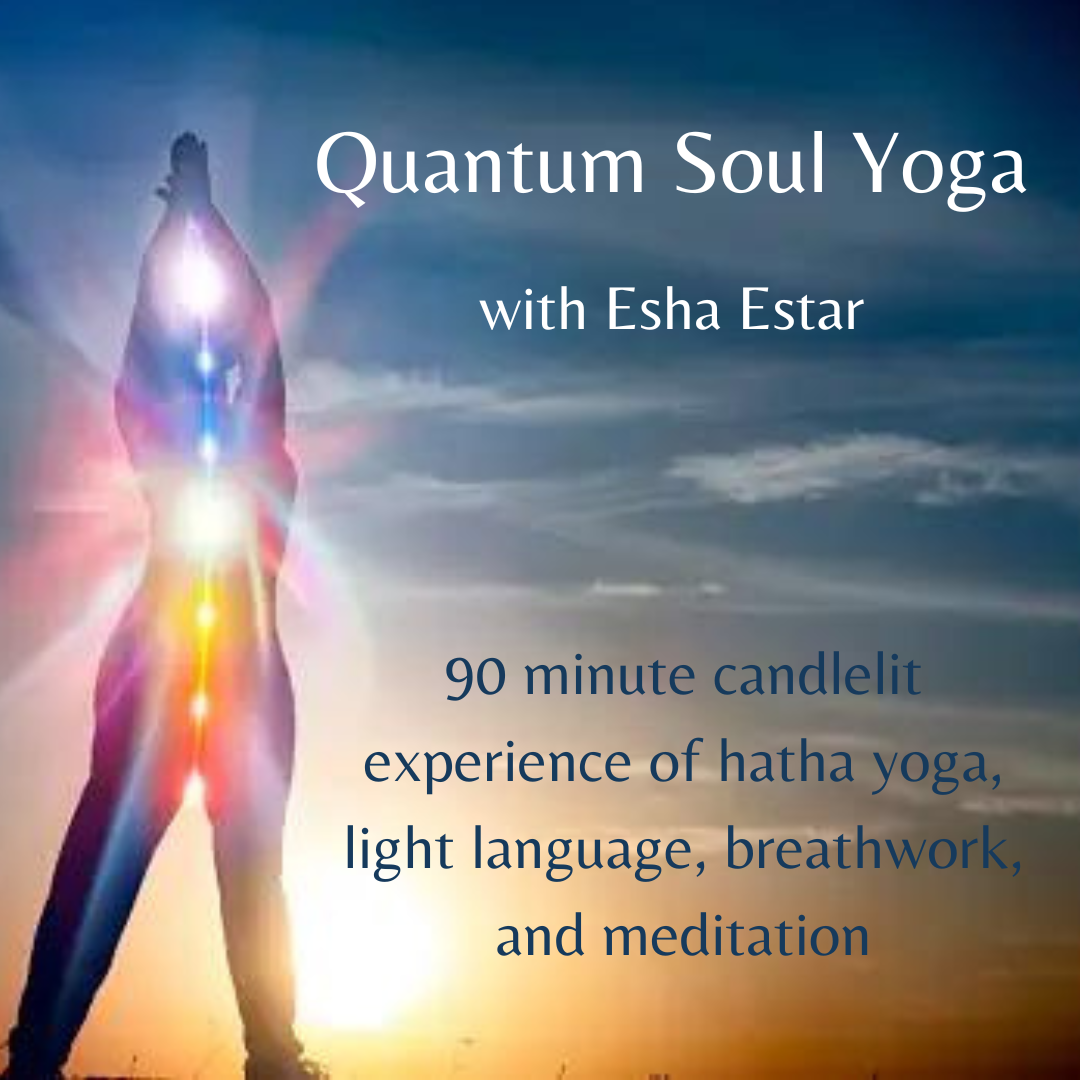 Quantum Soul Yoga
Welcome to Quantum Soul Yoga, a 90-minute candlelit experience of hatha yoga, light language, breathwork, and meditation. Quantum Soul Yoga is based on creating inner freedom, higher inner frequency, breaking free of self-imposed limitations, moving beyond perceptions, narratives, and our egos.
Light Language is a type of high vibrational frequency of sound. It is considered to be the 'language of angels' or the 'language of the soul'. It is both an ancient and multi-dimensional form of communication that bypasses the logical mind and connects directly with the heart and soul.
These dynamic frequencies of sound and light adjust to each person's vibration, bringing about deep clearings, activations, healing, and balancing.