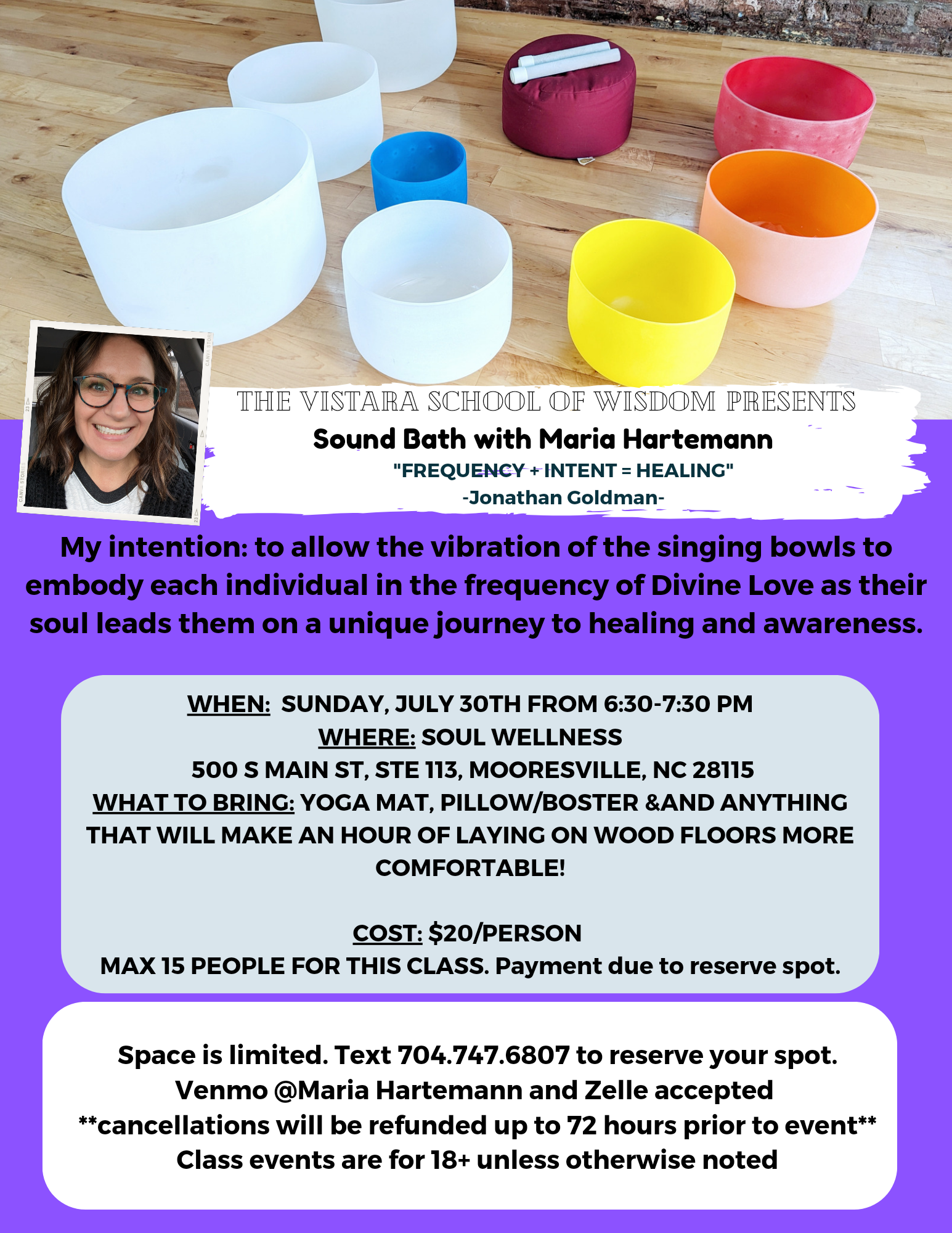 Sound Bath with Maria Hartemann
My intention: The vibrations of the crystal singing bowls embody each individual in the frequency of Divine Love as their soul leads a unique healing and awareness experience.
Please wear comfortable clothing and bring a yoga mat, blanket, pillow or bolster for added comfort and a water bottle.
Text Maria to reserve your spot. Space is limited. Venmo and Zelle accepted.