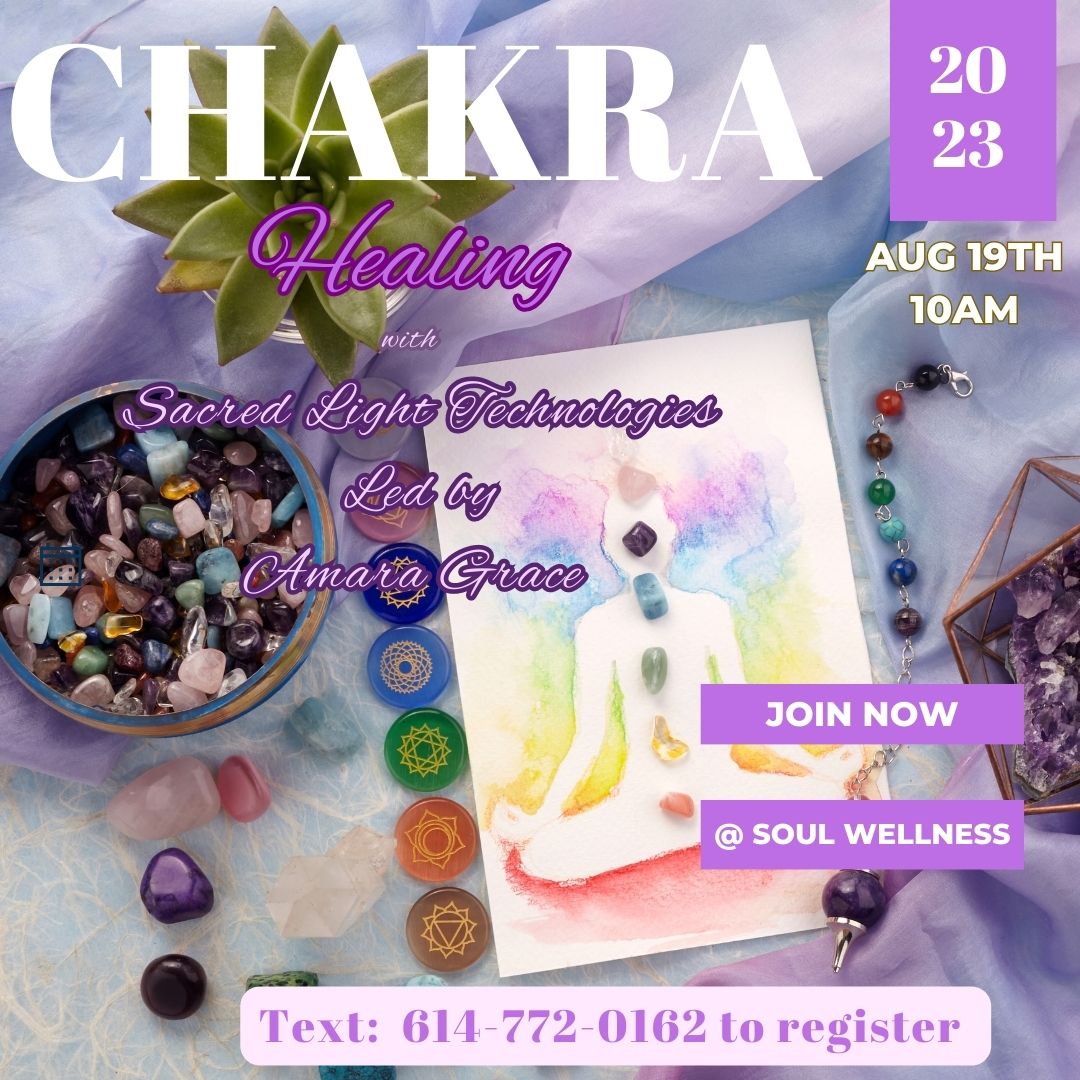 Chakra Healing & Sacred Light
Start Your Journey with Chakra Healing & Sacred Light!
Join me for a special 2-hour session. For only $22, you can experience Chakra Healing using Sacred Light, a high frequency healing technology. This event is perfect for beginners and those at an intermediate level.
Chakra Healing with Sacred Light
Chakras are energy points in our body that help us feel good. When they're not balanced, we can feel off. I'm here to guide you through balancing these chakras using Sacred Light. We'll use a mix of meditation and energy healing techniques to restore your chakras to a balanced and harmonious state.
**What's Included?**
* Learning about the 7 major chakras and their roles.
* Energy healing using Sacred Light
* Q&A session to answer your questions.
This session will help you feel more connected and energetic, regardless of your prior knowledge or experience.
Book your spot now and start a new journey of self-discovery and healing!
📅 **Date**: 8/19/23
⏰ **Time**: 10am -12 pm
💵 **Price**: $22
Register now to experience the healing power of Chakra Healing with Sacred Light by texting: (614)772-0162