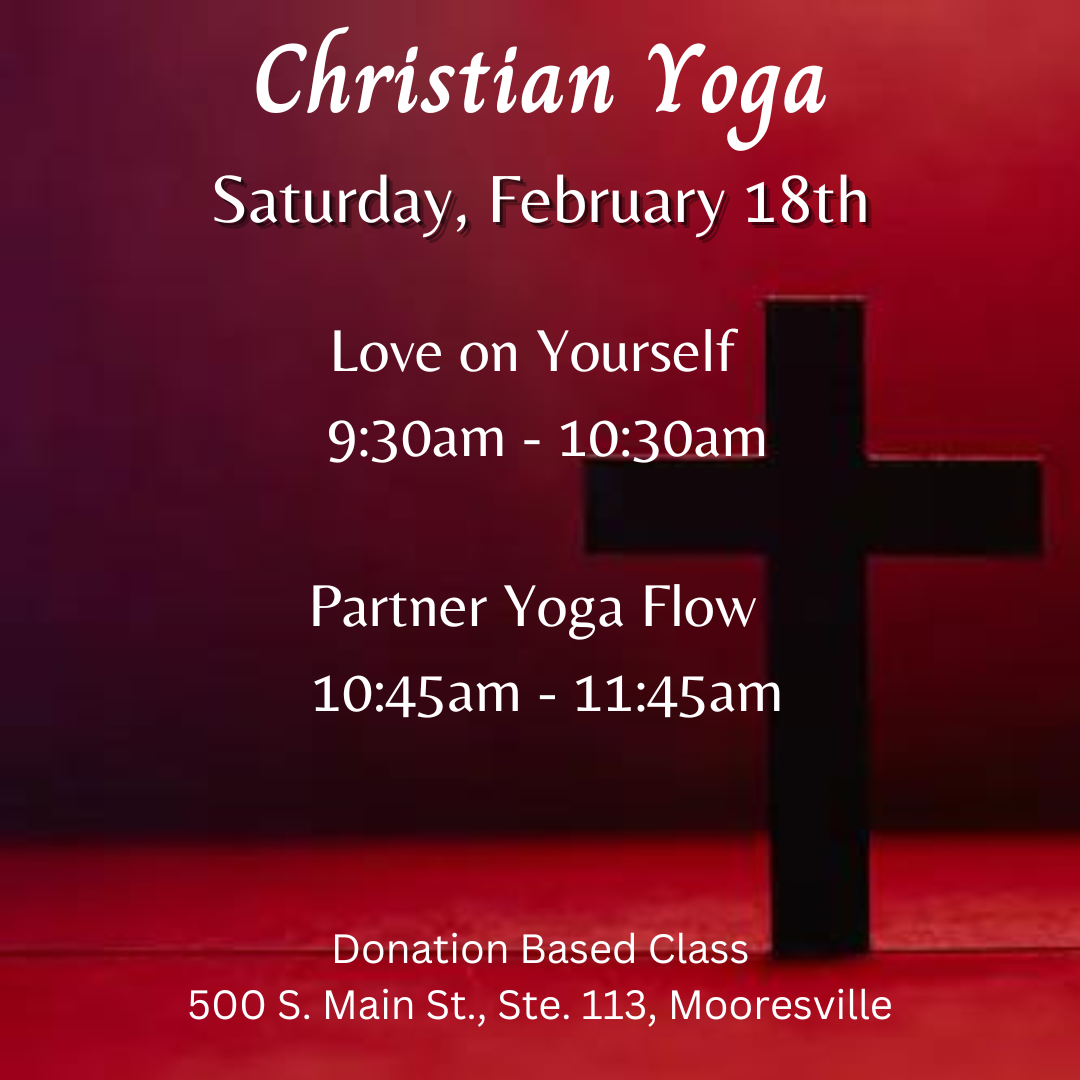 Christian YOGA Classes
Hello friend, I am happy to invite you to some Christ-Centered Yoga. There will be two class options as well as the option to attend both:
Love on Yourself gentle yoga class from 9:30am – 10:30am.
Partner Yoga Flow class from 10:45am – 11:45am.
LOVE ON YOURSELF: A gentle practice, moving mindfully with love and gratitude for the intricate beings that God created us to be. Anyone welcome!
PARTNER YOGA FLOW: A moderately paced yoga practice designed as a unique way to connect with a partner, friend, or family member. Finding connection to one another, and to God through breath and synchronized movement. Bring your own partner!
-Bring a pillow and blanket from home (nothing fancy, just off your bed)
*This is a donation-based class. Suggested donation of $10-$20 person. You may RSVP to Liberty at yogafaith.liberty@gmail.com