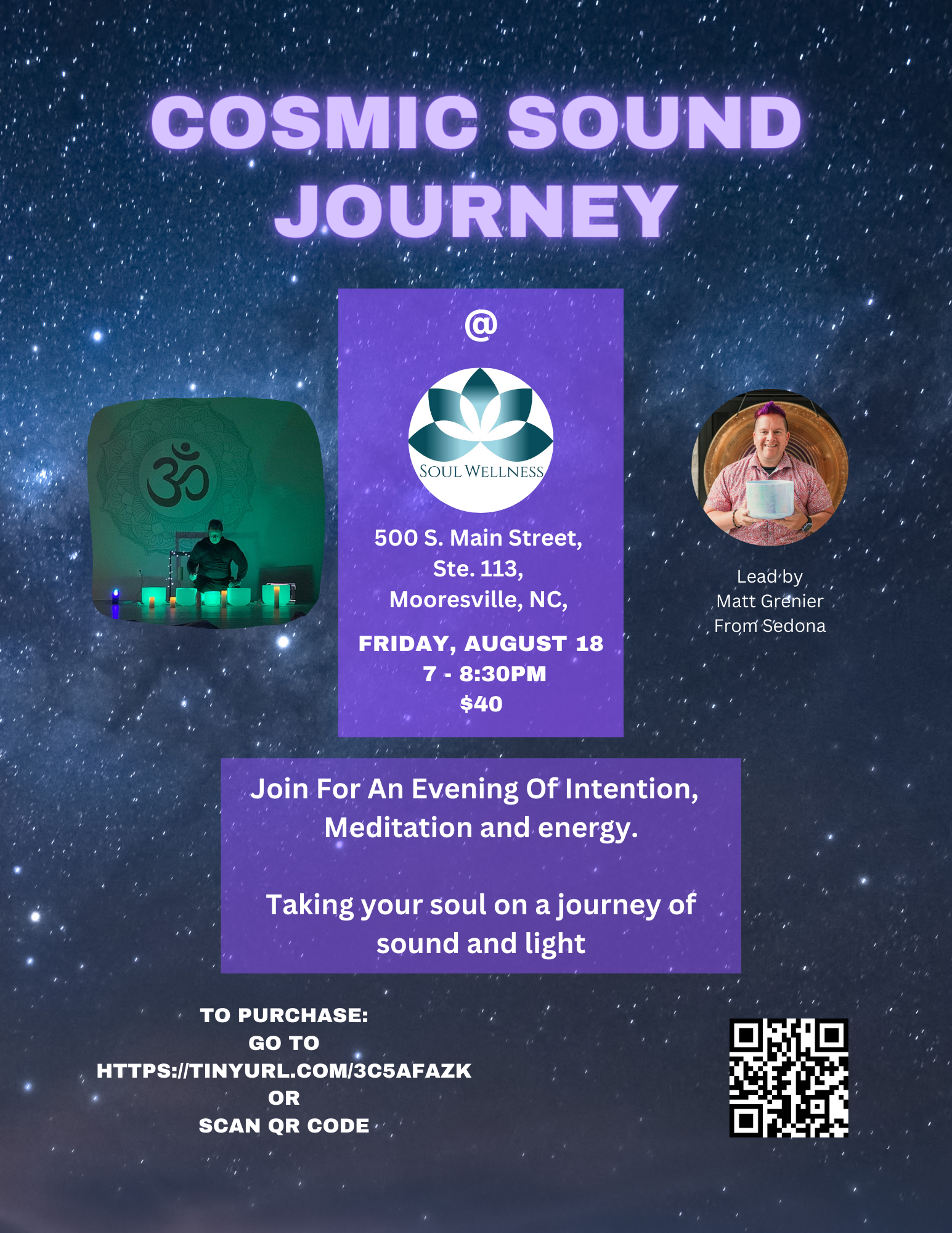 Cosmic New Moon Sound Bath Journey
Enjoy an out of this world cosmic sound bath experience that will delight your soul and start your weekend on a positive note.
Immerse yourself in the healing powers of Tibetan and Quartz Singing Bowls as well as chimes, drums, high vibe music and great visuals of light rotating stars to top it off.
Along with sound, we will experience a connection with our breath to help calm our bodies and a meditative journey to help clean and clear our energetic bodies of any errant energy that we no longer need.
Then, lying in a relaxed position, you will experience theta brainwave frequencies that heighten your intuition, reduce stress, improve your mood, stimulate your immune system, and so much more!
Please bring whatever you need to be comfortable lying on the floor.