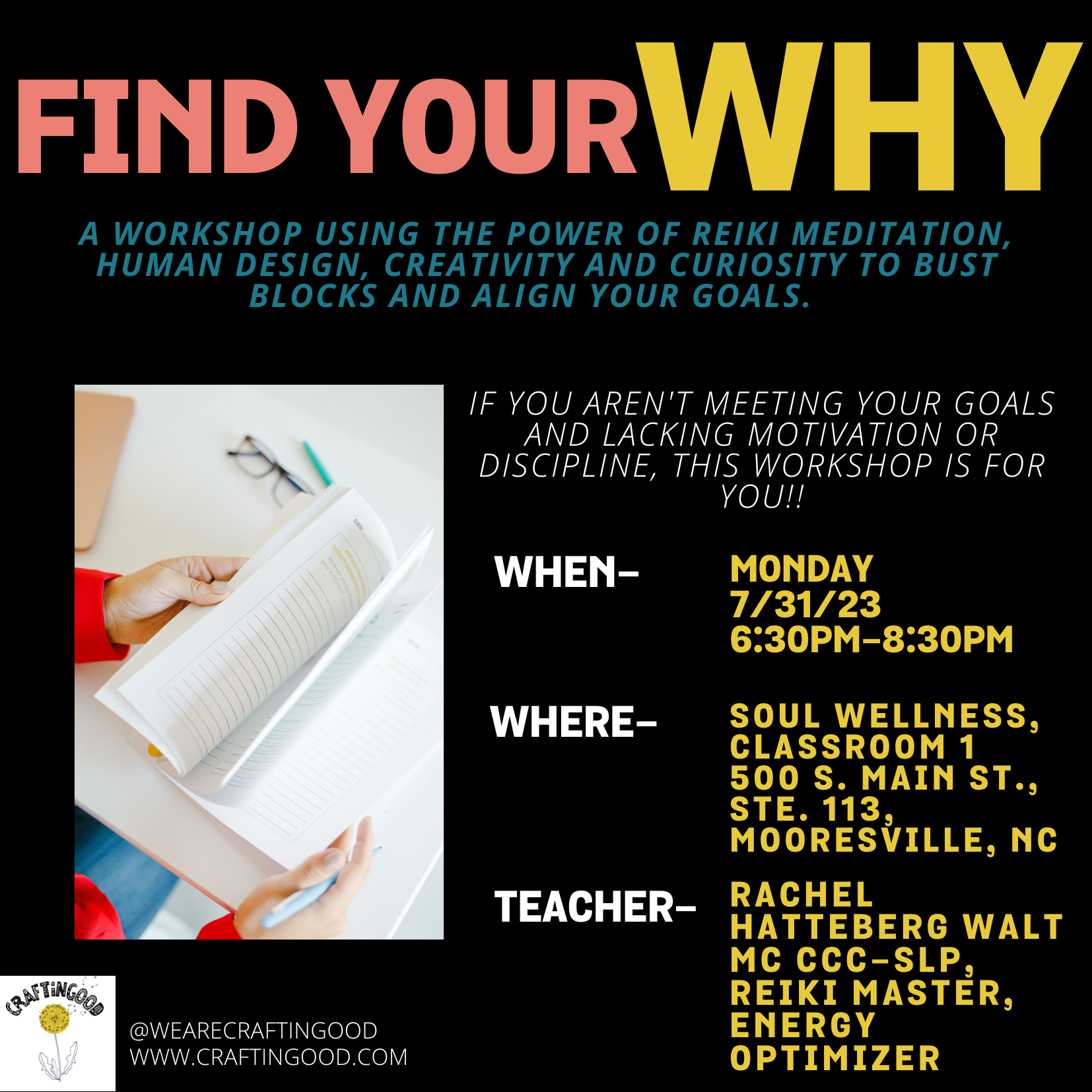 Find Your Why
If you aren't meeting your goals or lacking motivation and discipline, this workshop is for YOU!!
Intentions are powerful. Guru's always say to "find your why" if a new habit isn't sticking, discipline is lacking, or other blocks pop up, preventing you from meeting your goals. Sometimes you may even think you know the "why" behind your motivations but it only gets you so far because it is coming from a surface/egoic place. Through energetic tools such as reiki meditation, human design, contemplation, creativity and MORE, you will leave this workshop totally clear and supported in finding your True Self "why" behind your goals, bringing more potency to them!
*A tree will be planted in honor of each attendee!
*If you have a financial hardship and wish to attend the event, please contact Rachel at hello@craftingood.com
Guide: Rachel Hatteberg Walt
Rachel is a comPASSIONATE and creative soul that thrives on alone time but can't survive without her loved ones, the outdoors, and following her curiosity. She is one that gets stuff done but also stops to notice the birds in the trees (especially the two owls that live in her backyard!). She is a mom of 3, Speech-Language Pathologist, Meditation Teacher, Reiki Master, OBSESSED with Human Design, and Founder of Craftingood where she is supporting people in changing the world from the inside out.