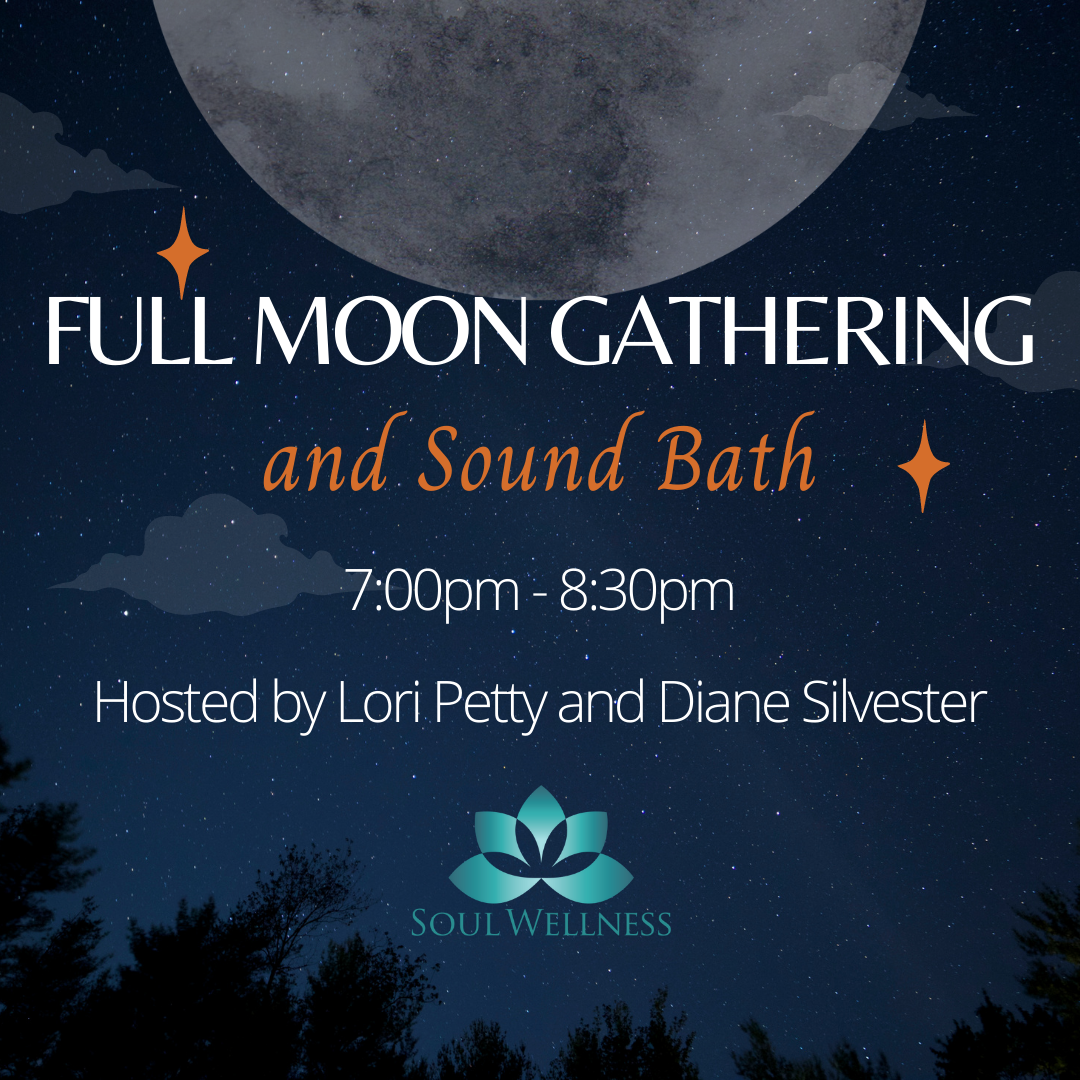 Full Moon Gathering
Full moons are symbolic of unity, completion and releasing all that is no longer serving you.
Join Lori Petty and Diane Silvester Thursday, August 11th from 7 p.m. to 8:30 p.m. to celebrate the amazing Full Moon in Aquarius.
Together we will discuss the energies of the Full Moon and how this impacts you personally and the collective.
Come prepared to journal, collaborate and release all that no longer serves you as you immerse yourself in a beautiful sound bath meditation.