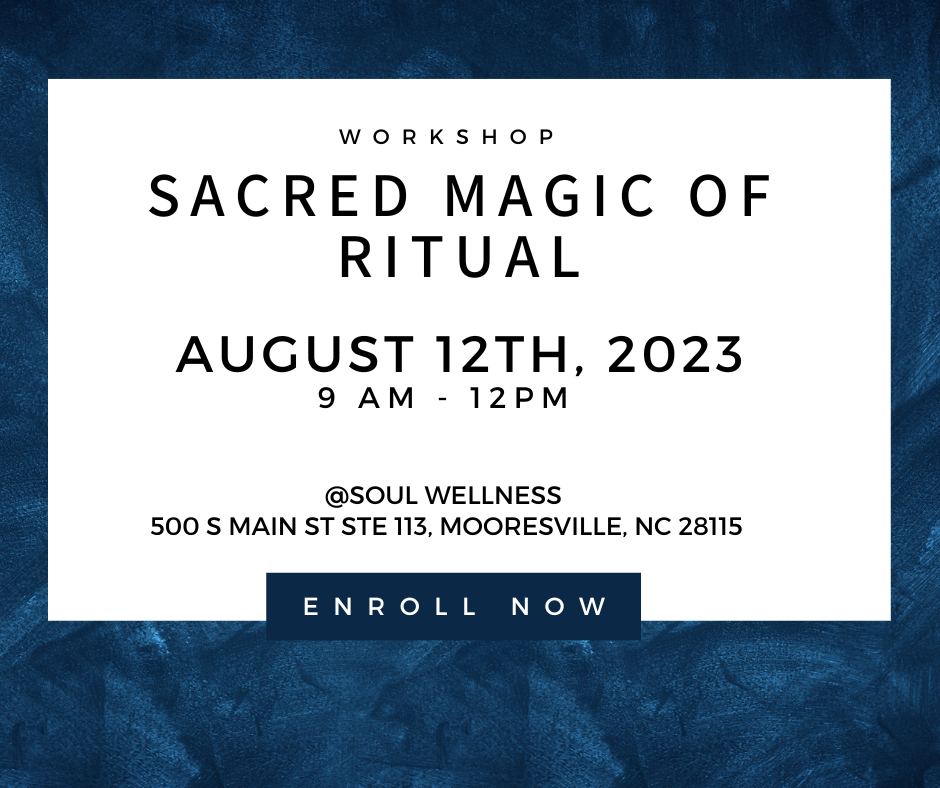 Sacred Magic of Ritual Workshop
SACRED MAGIC OF RITUAL WORKSHOP
Connecting with the Divine through sacred ritual is extremely powerful and transformative. In this experiential workshop, we will explore the magic that is ritual and how to incorporate it to transform your daily practice.
MAGIC OF INTENTION
Rituals are a powerful tool that can help you connect with the Divine, your Higher Self, and the world around you. They are a way of marking special moments and transitions. From birth to death, and everything in between. Rituals provide a sense of meaning and purpose, helping you to feel grounded and centered in the midst of life's chaos.
Whether you're lighting incense, drawing a circle, making a crystal grid, or saying a prayer, every act of devotion is a reminder that you are part of something greater and more profound than yourself.
In this workshop, we will dive into the synchronicities of prayer, ritual, and spells. Through guided meditation, we will connect with your Divine Team and your Ancestors so you can masterfully craft the components your own ritual. Your ritual can be as simple as lighting a candle to a complex multi-step ritual. The goal is to create something meaningful and authentic to you.
EXPERIENCE
• Take ownership of your daily ritual
• Deepen your spiritual practice
• Connect with your Higher Self
• Enhance your mindfulness and meditation practice
• Explore new ways to honor and celebrate life's transitions
• Discover new methods/tools/practices to incorporate into your daily spiritual practice
WHAT TO BRING
• Yourself
• Any special crystals you like to use on your altar
• Paper and pen if you like to take notes
• Optional- Yoga mat and pillow during meditation/ritual. You can sit in the provided chair, but if you like to lie down there will be space to do so.
SIGN UP HERE
https://www.intuitive-resources.com/event-details/creating-your-personal-ritual or click "Read More"
About Abbie:
Abbie Martin is a best-selling author, Master Wiccan, Law of Attraction Coach, and Intuitive. She is on a mission to bring her brand of magic and inspiration to the world, providing uniquely curated tools that help her clients turn their day to day into sacred ritual. She is the Founder of Intuitive-Resources.com, where she offers powerful coaching, custom rituals and spells, and other worldly alchemy kits that are designed to help bring complex spiritual teachings into physical form.