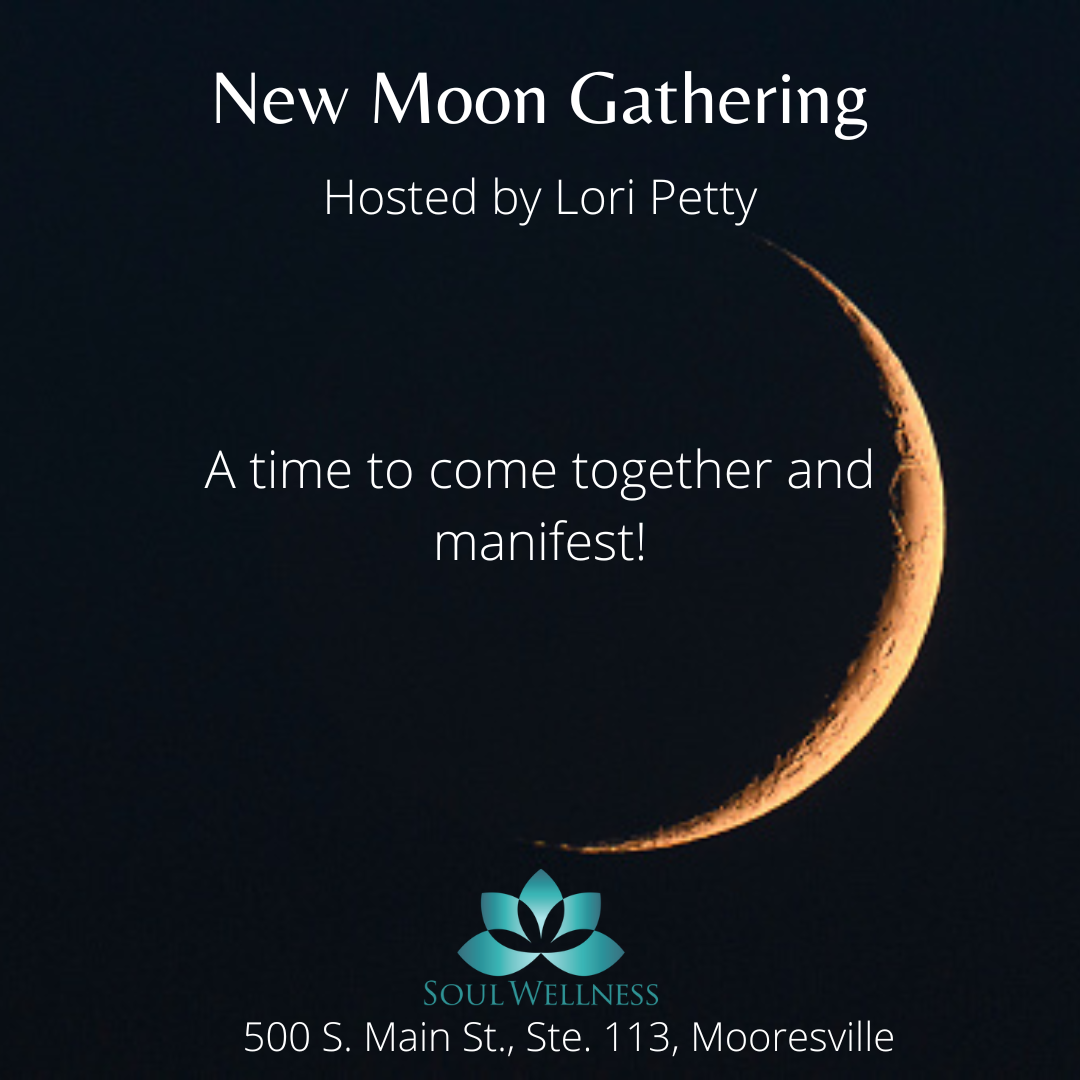 New Moon Gathering
The new moon's energies are a time when we can come together to assist each other to manifest our desires. Based on the model of the master mind group and with the assistance of the group's collective energy, many inspiring gifts of creation and healing can occur.
We will all take the time to write down what we want to manifest for ourselves with the new moon. We will also do some energetic healing for ourselves and our planet – based on the idea that the circle is the complete whole and that we all have our place in the circle of life.
Lori Petty will discuss the astrological energies of the New Moon, as well as all other current energies going on and coming up.
Please join us at 7p.m. at Soul Wellness – 500 S. Main St., Mooresville, NC.
RSVP to Lori Petty at inspirationalenthusiasm@gmail.com or 704-727-2882 to reserve your spot.
(Payment accepted at the event.)