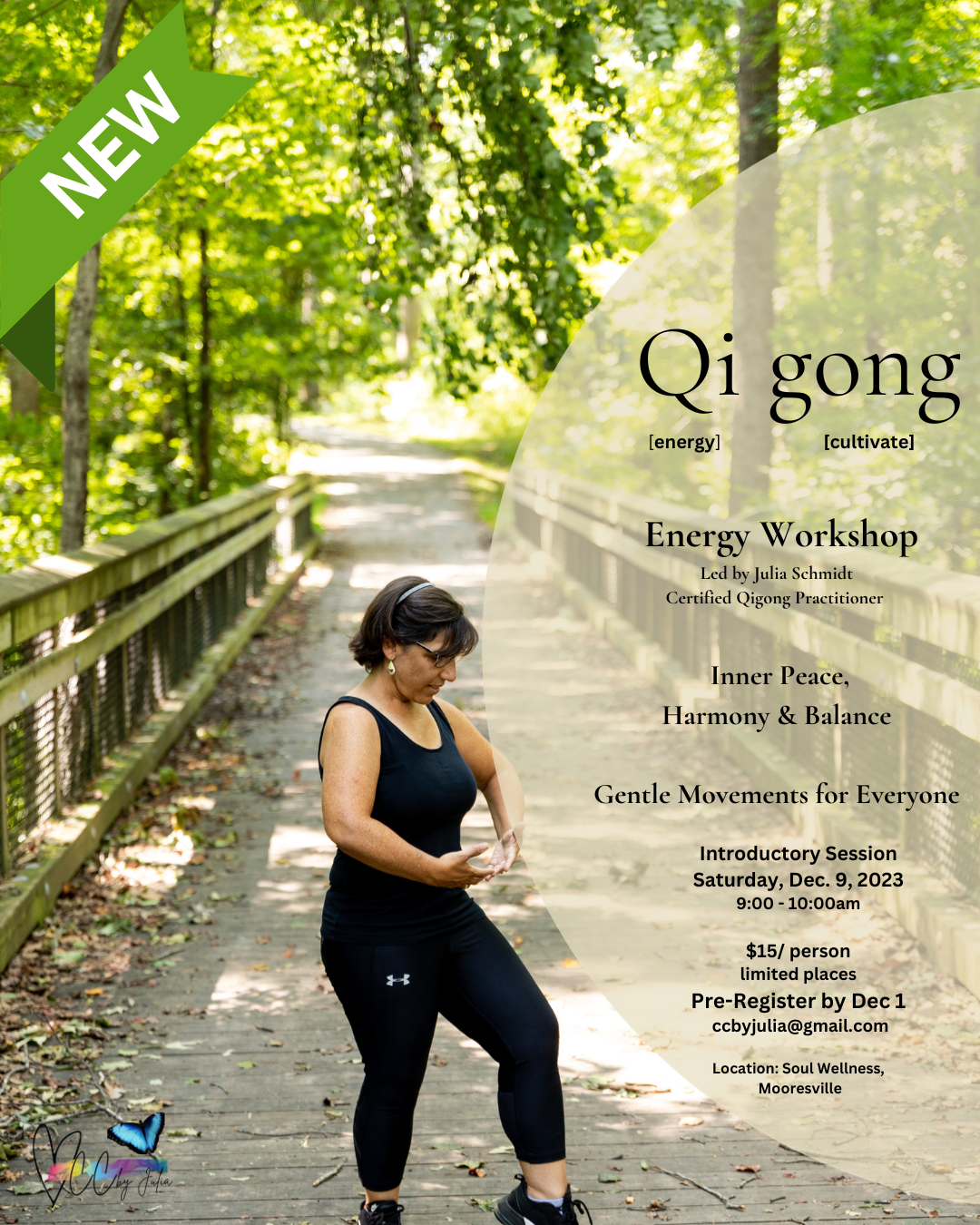 Qigong Energy Workshop
This Qigong Energy Workshop is led by Juila Schmidt, Certified Qigong Practitioner and it is for everyone! Increase inner peace, harmony and balance through gentle movement.
The movements enable the excess energy that we are storing in our bodies as blockages to start moving, and bit by bit to be released. This is based on the understanding that everything is energy. The thoughts we have, the words we use, the experiences we go through, everything vibrates energetically and passes through us. If we resist the thought, the words, or the experience, it gets stuck in our body and becomes a blockage. Most of us have many blockages that start forming from the time we are born. We experience things emotionally that we can't handle, and so we resist it by suppressing the emotion and storing it as a blockage in our bodies. Unless we are conscious of this, we continue to do this throughout our lives and therefore are always filled with a certain amount of sadness, unhappiness, unease, anxiety, hatred etc. All these kinds of emotions form blockages in our system that often lead to physical disease.
Qigong is a gentle way of releasing the blockages and healing physically, emotionally, mentally, and spiritually.