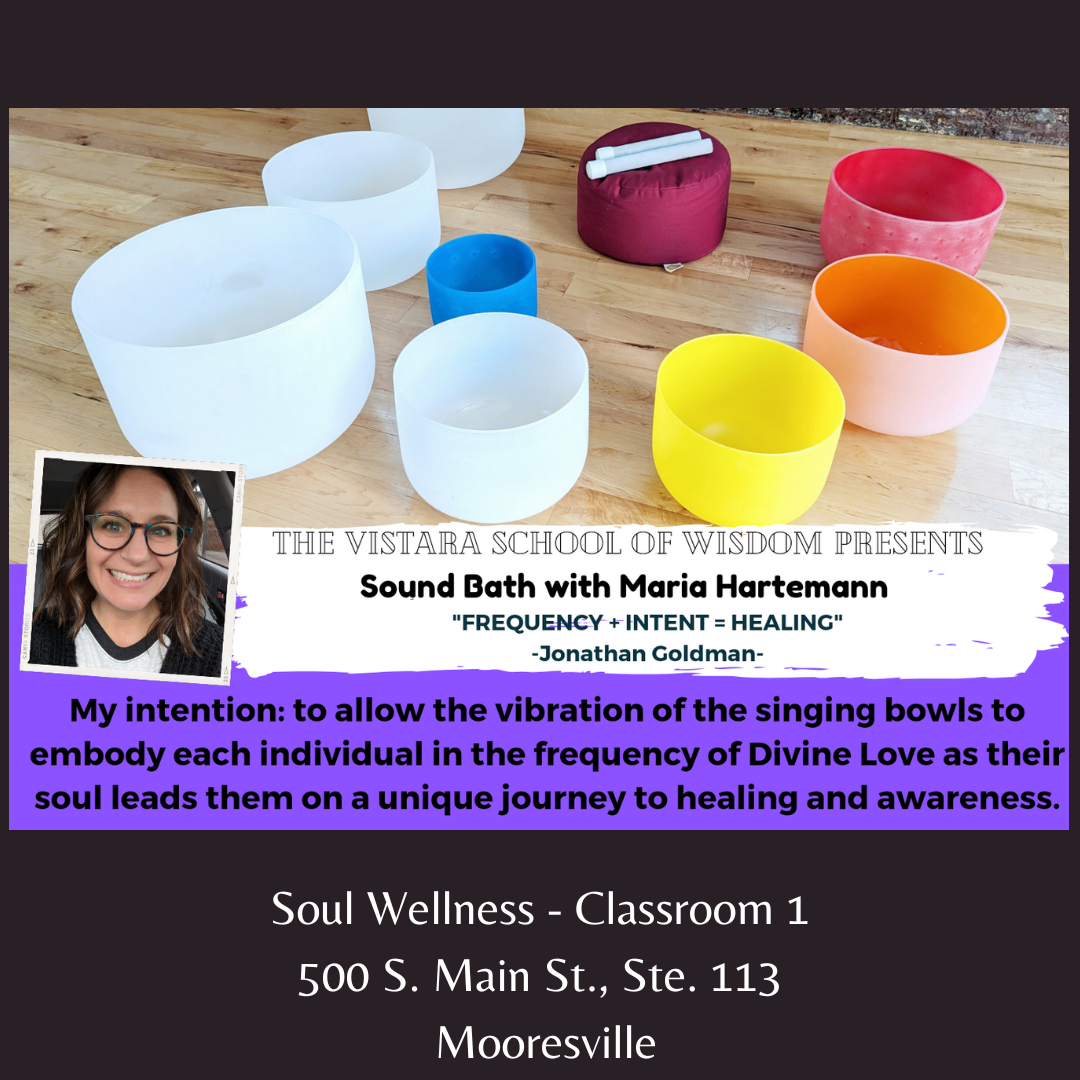 Sound Bath with Maria Hartemann
Join Maria once a month for an hour long sound bath journey at Soul Wellness. Ease into a state of deep relaxation/meditation as you listen to the sounds of the Crystal Quartz Singing Bowls being played. Enjoy the benefits of the sound bath as the vibrations activate and balance your energetic body.
Some possible benefits are:
reduced stress/anxiety/depression
elevated mood
improved sleep
deep relaxation
enhanced creativity
improved mental clarity and much more…
Cost is $20. Please pre-pay to reserve your spot.
*This is an hour long "meditation" class with no physical movement. Please bring a mat, blanket, cushions, and any props that you might want to enhance your comfort. Please prepay to reserve your spot. Venmo @Maria-Hartemann. If you have any questions, please email Wendy Anne at wendya@vistaraschool.com